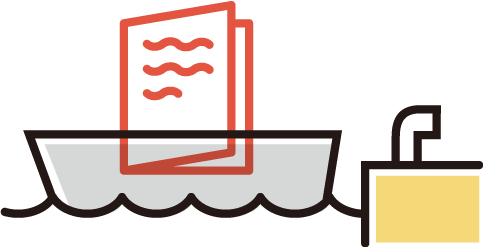 We provide comprehensive support
for content creation – from design to publication.
Different languages have different formatting rules. That's why when creating a multilingual pamphlet or book, having a perfect translation is not enough. At Urban Connections we understand that if the format isn't right, our client's message will lose its intended effect, wasting valuable time and energy. We ensure that any translation that is subsequently formatted, printed, or published, is checked by a native speaker of the target language, making the process as smooth as possible and giving our clients peace of mind.
Design
In addition to being experts with words, we have the knowhow to give text extra impact by tailoring the design and formatting to suit different international tastes. Our skilled designers will carefully select just the right colors, fonts, and layout for conveying your message to ensure your project is a success.
Desktop publishing
Urban Connections understands the different formatting and design rules required by different languages, and creates beautiful publications that appeal to audiences who speak the target language. And with our team of multilingual and multinational professionals, we have native speakers on hand to check and revise the text in short order, saving our clients valuable time.
Printing
Instead of spending your valuable time tracking down a translation company, then a design company, and finally a printing company, let Urban Connections be your one-stop partner for all your multilingual printing needs. Our project managers have in-depth printing knowledge, such as what paper and which printing styles are popular in different countries, as well as the experience to never lose sight of the bigger picture as they guide your project all the way from the creation of the text to the final printed product.
Publishing
In addition to translation, editing, layout, design, and printing capabilities, Urban Connections also publishes works on behalf of our clients. We are registered with book distributors such as Tohan and Amazon as well and can take care of all your distribution needs.
Some examples of our work
Don't hesitate to contact us