Multilingual Undergraduate and Graduate Prospectuses
for International Students
ClientInternational Admissions Office, Admissions Center, Waseda University
Urban Connections worked with Waseda University to produce its FY2015 prospectuses for international students, in support of the university's globalization efforts. The prospectuses were created to attract greater numbers of students to Waseda, by raising the global visibility of the university and its English-based programs, and highlighting the appeals of studying abroad in Tokyo and Japan.
Fun and Attractive Design
Previously, Urban Connections had already worked on many projects with different departments in Waseda University, such as the editing of academic articles, or the translation of content for the university's website or teaching materials for professional seminars. On this occasion, we received a request from the International Admissions Office (IAO) of Waseda University's Admissions Center to create prospectuses for international undergraduate and graduate students. The IAO wanted something with a fun and accessible design that students would actually feel like reading. Reflecting on the previous year's prospectus, which was long and crammed with information, the IAO decided that this year, its goal was to create something that students would feel compelled to read. The idea was to create a prospectus with just enough information to give students an overall sense of what Waseda had to offer, and that would encourage them to visit the university's website for more details.
Showcasing Waseda, Tokyo, and Japan
Aiming to be a leading university not only in Japan but also all of Asia, Waseda University has been making a concerted effort to strengthen its English-based programs and foster global citizens. The prospectuses that Waseda entrusted us with were aimed at increasing the number of international students enrolled at Waseda and raising the visibility of the university worldwide. As a first step, they were designed to make the case for studying in Japan. We focused on including lots of interesting information showcasing Japanese culture and life in Tokyo, where the university is located, and giving the prospectuses a design and layout that would be appealing to students from abroad. Working together closely with the IAO, we strived to make the prospectuses accessible, while also maintaining a level of academic rigor. We also tried to present a number of impressive facts and figures about Waseda in an eye-catching and compelling way, so that prospective students could learn more about what the university has to offer.
Well-Written Content with an International Perspective
We created two English prospectuses, one for undergraduates and one for graduates. For the undergraduate prospectus, we also created versions in Korean, and simplified and traditional Chinese. Based on the overall vision of the IAO, we came up with the content, the cover design, and so on. Some of the content we put together by translating and summarizing existing Japanese articles written by the IAO, while others we created from scratch based on a variety of English information we received. Our goal was to create something that was well written and easy to read. Working with native speakers in each of the target languages, both at Urban Connections and the IAO, we carefully edited the content to make sure that anything translated from Japanese read naturally and not like a translation. When translating into multiple languages, we always take pains to capture the nuances of the original language, while also reflecting the cultural context of the target language. To do that, our multinational staff leverage their respective perspectives and work together as a team, within the company and also with our partners. With that in mind, from the very beginning, when we were selecting what content to include to promote Waseda University, Tokyo, and Japan, we did so from an international perspective, not merely a Japanese one.
Hints of a Japanese Aesthetic
Once ready, the prospectuses were immediately given out at overseas student fairs and through other channels, getting into the hands of prospective Waseda students from around the world. The completed prospectuses featured striking cover images, design elements that hinted at a modern Japanese aesthetic, and a signature style that was unmistakably "Waseda." We sincerely hope that they will inspire many more students to come to Japan and study at Waseda University.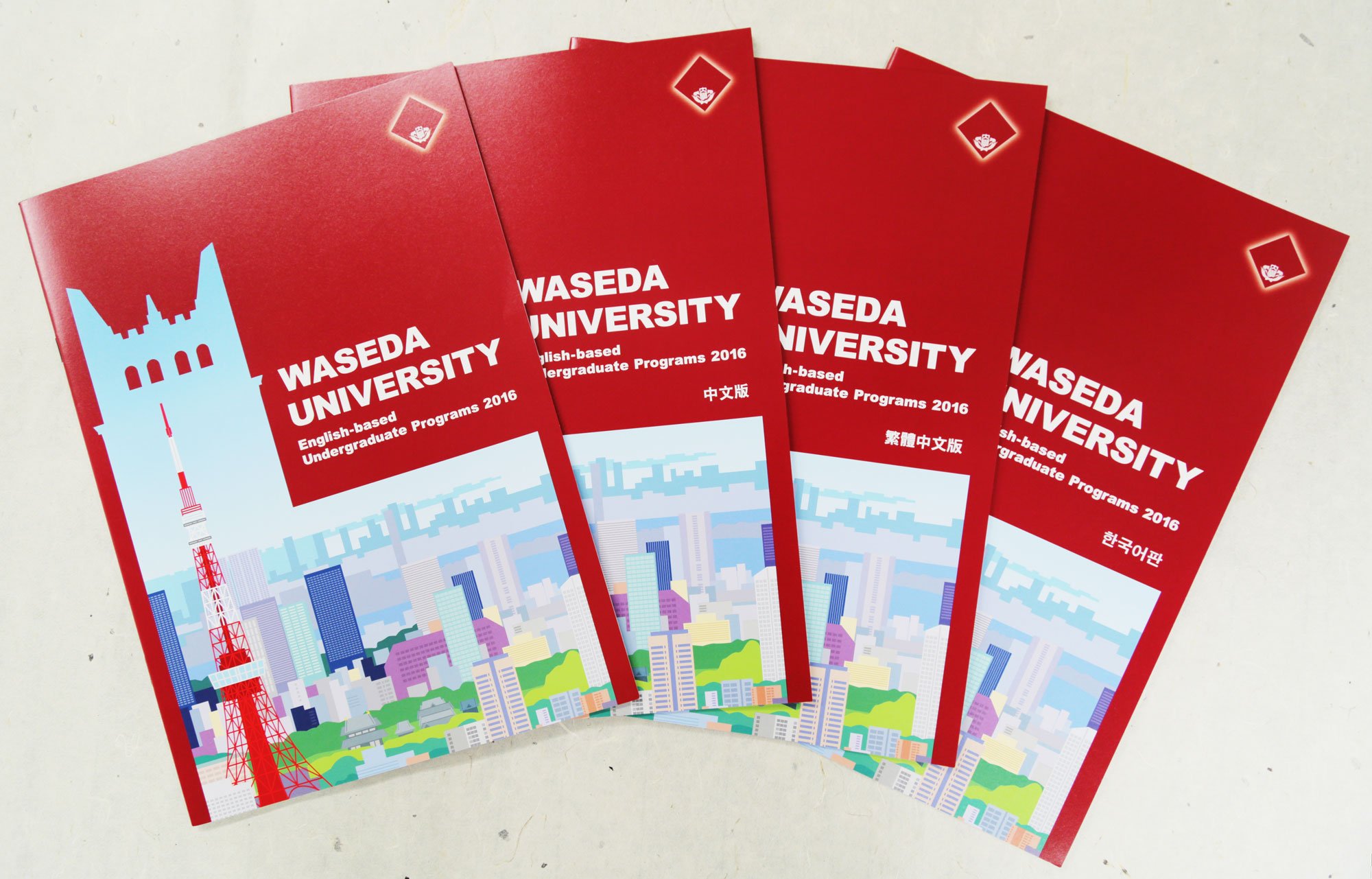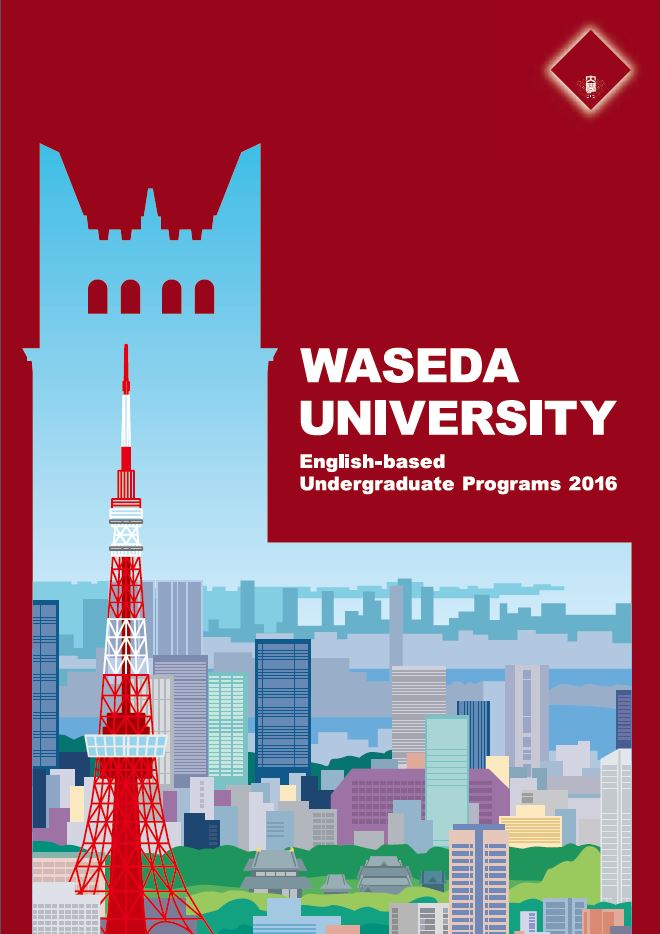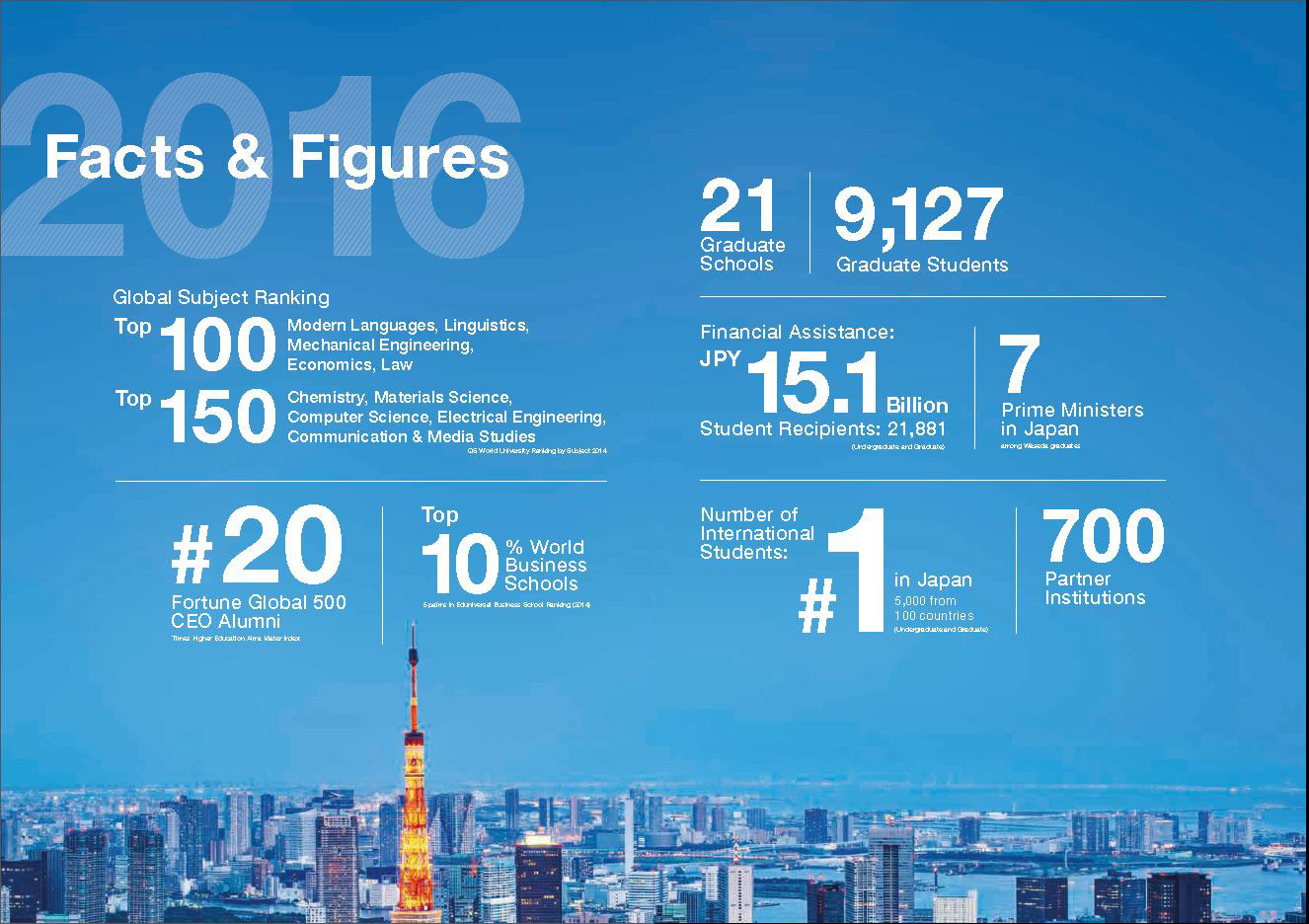 Don't hesitate to contact us