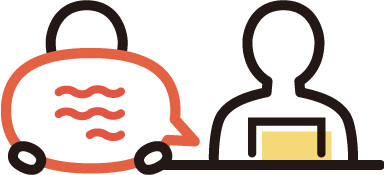 Our interpreters are flexible language consultants
who can adapt to any situation.
International conferences and other important on-site meetings call for interpreters of the highest standard. In addition to excellent interpreting ability, interpreters must be quick on their feet and able to adapt to any situation. The interpreters at Urban Connections go one step further, assisting our clients as true communication consultants who do not limit themselves to merely "interpreting" words. Our interpreters are prepared to deal with any potential unforeseeable development that could occur during a face-to-face meeting, and are able to respond flexibly in situations that require extensive knowledge and cultural awareness.
Conference interpreting
Urban Connections works with a network of highly experienced and carefully selected interpreters, who work on all manner of conferences inside and outside Japan, from smaller-scale internal company meetings and seminars, to large-scale international conferences. We offer a variety of interpreting services catered to the scale of your meeting and your specific needs.
Simultaneous interpreting: Our interpreters interpret remarks as they are being made, by means of simultaneous interpreting equipment, which our company can also provide you with.
Consecutive interpreting: At seminars and other smaller-scale meetings, our interpreters interpret remarks after a speaker has made them, with the speaker pausing at appropriate intervals to allow the interpreter to do so.
Whispered interpreting: Our interpreters will sit next to whomever requires the interpreting and simultaneously interpret the meeting proceedings to them at a low volume so that only they can hear.
In addition to our core languages of English and Japanese, we also offer interpreting in a variety of other languages.
Business interpreting
Business interpreting requires not only linguistic expertise, but also a depth of knowledge and experience. Our interpreters are true communication consultants who do not limit themselves to merely "interpreting" words. They also offer our clients advice regarding norms and business practices across different cultures. Our interpreters also have vast experience working in Japan and overseas, and can flexibly adapt to any unforeseen development. If you have a last-minute need for interpreting and don't know where to turn, as long as the venue is less than 1 hour from central Tokyo, we can find a way to make it happen, so don't hesitate to contact us.
Some examples of our work
Don't hesitate to contact us