Real-Time Subtitling for Smart City Week 2014
ClientNHK Global Media Services
The international conference and exhibition, Social Innovation / Smart City Week 2014, was held from October 29-31 at Pacifico Yokohama in Kanagawa, Japan. A team of four Urban Connections editors provided real-time subtitling remotely from Tokyo for a number of related events and produced finalized transcripts of the proceedings each day.
Working Remotely Via the Internet
Urban Connections has attended countless international conferences, symposia, and meetings, and provided subtitles of the discussions in real time. In October 2014, we were asked to work with NHK Global Media Services to provide English subtitles for Smart City Week 2014. In projects like this, we normally work onsite, but in this case, video of Smart City Week 2014 was being streamed online, so we were able to work from the NHK Global Media Services offices in Shibuya in Tokyo while following the proceedings over the Internet. It was one of the few times that we have provided this service remotely.
Handling Most of the English Conferences and Seminars in Japan
Most real-time subtitling projects are handled by a team of four editors – three typists and one reviewer. The three typists work in relay to type up the speaker's words, while the reviewer gives the typed-up text a quick check before projecting it on the screen, all within a few seconds of the words actually being said. In recent years, as the globalization of Japanese companies has continued, there has been a noticeable increase in the number of seminars being held in English, and the hosting of international conferences by government organizations or large corporations has become a common occurrence. That said, there are few companies in Japan like Urban Connections that are able to provide live subtitling in English, and in most cases, if a conference or event has English subtitles, we are proud to say that we are probably the ones responsible.
Excellent Teamwork
Real-time subtitling might sound simple enough – you just type what you hear when you hear it – but it is in fact quite challenging. First of all, it require intense concentration to understand and accurately type up what is being said. On top of that, most of the conferences or seminars we work on are gatherings of specialists in their respective fields, so to follow the discussions and provide accurate subtitles our editors have familiarize themselves with a whole host of technical knowledge beforehand. The three editors responsible for typing up the subtitles do so in a sort of relay, each taking a part of the sentence being spoken. Other than the order they will work in, there is of course no way to decide who will type up what beforehand. They just have to work flexibly together and adapt on the fly. That's why it doesn't matter how fast each person might themselves be able to type, because unless they also have excellent teamwork, they won't be able to get the job done. Of course, not all our editors are available for every project, so they train regularly and rigorously to make sure that any combination of editors can work together to perform the job to the high standards we set ourselves. With finely-honed skills and a can-do attitude, our editors are ready to take on any project, whatever the equipment and whatever the setting. They are also meticulous in their research so as to be able to handle any subject.
Creating a Full Transcript on the Same Day Too
In the case of Smart City Week 2014, working remotely also came with its own set of challenges. It was harder to keep track of who was speaking and what was being said than when working onsite, so the team had to pull together and help each other out. In addition, we needed to provide finalized transcripts at the end of each day that would be made publically available online for the duration of Smart City Week 2014. Reviewing the large volumes of text as fast as possible was tough, but NHK Global Media Services were very pleased with the quality of our work, which made it all worthwhile.
Contributing to Japan's Globalization like Only Urban Connections Can
The holding of international conferences in Japan and the dissemination of a wide range of information from Japan to rest of the world will surely only increase. As one of the few companies in Japan able to provide real-time subtitling in English, we hope to support these efforts with our services, thereby contributing to Japan's globalization. For us, this is a highly meaningful endeavor, and we are confident that we have the skills to do so, thanks to our dedication to our craft, and as evidenced by our long and successful track record.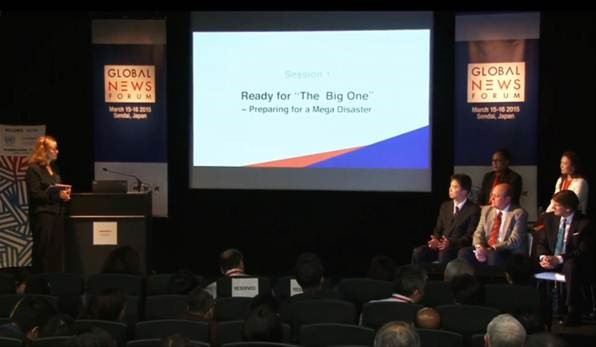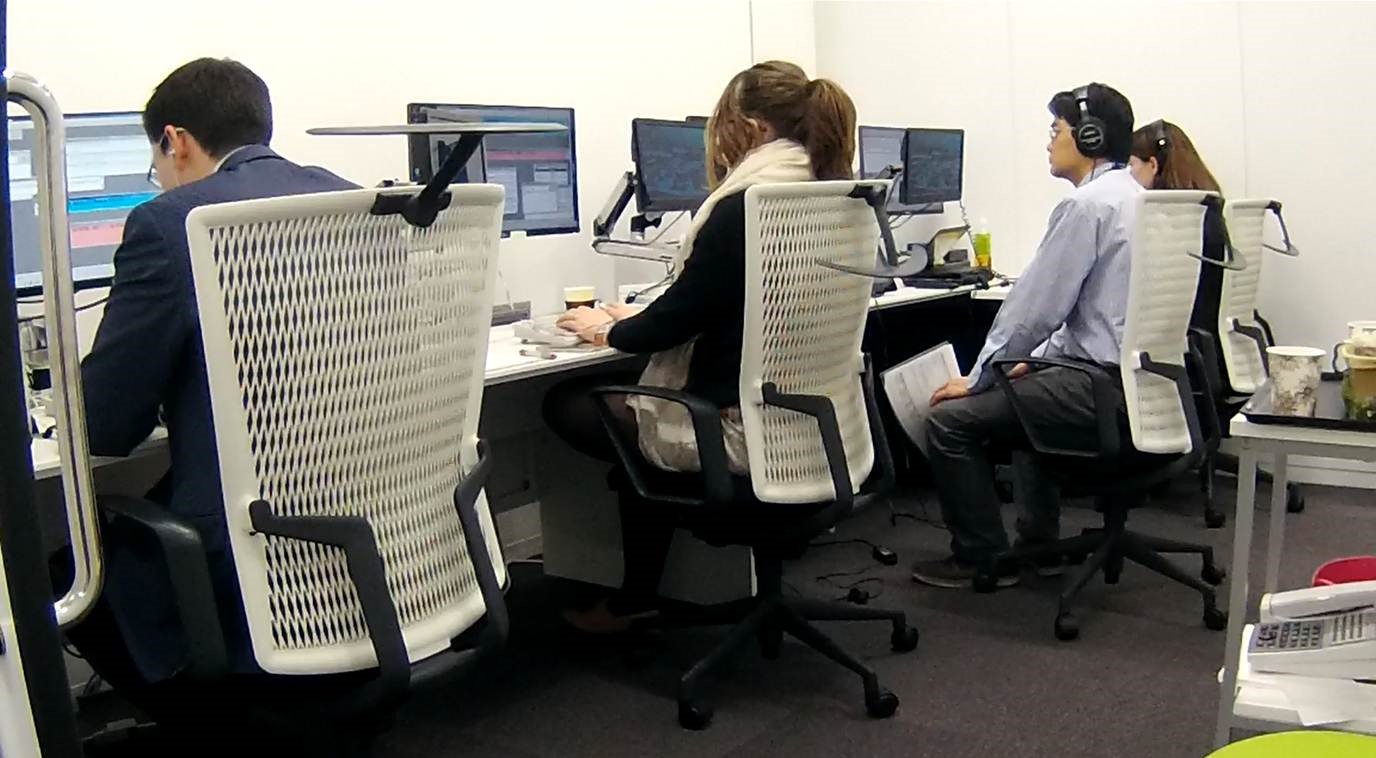 Don't hesitate to contact us