English and Japanese CSR Report Simultaneous Webpage Creation
English and Japanese CSR Report
Simultaneous Webpage Creation
ClientHulic Co., Ltd.
April-September 2014, April-September 2015, April-September 2016
Hulic is a top Japanese real estate company with a strong portfolio of offices in central Tokyo. The company entrusted Urban Connections with designing, translating, and publishing the 2014, 2015, and 2016 Japanese and English editions of Hulic's annual CSR report, as well as creating the electronic versions on Hulic's website. The 2014 and 2015 editions of Hulic's CSR reports received Prizes of Excellence for Environmental Reporting at the Environmental Communication Awards.
A Clear and Concise CSR Report
Hulic is committed to contributing to society and protecting the global environment, and it produces a clear and concise CSR report each year to effectively communicate these commitments to a global audience. In fact, the 2014 and 2015 CSR reports, which Urban Connections helped Hulic publish, were so effective they took home Prizes of Excellence for Environmental Reporting at the 19th and 20th Environmental Communication Awards, which is jointly organized by Japan's Ministry of the Environment and the Global Environmental Forum.
Understanding Our Clients' Needs while Proposing Further Improvements
As the first step, we receive a simple outline from Hulic. From there, our coordinator and designer work very closely with Hulic to produce a draft that is just right. For example, for the 2014 CSR report, Hulic wanted to overhaul the color and design from the previous year, so we proposed multiple color combinations and design ideas until we were able to meet Hulic's exact vision.

Hulic's CSR reports always feature a wealth of information on the company's many social and environmental initiatives, so one of the challenges for us is finding a way to fit all the text and images in without compromising readability. By employing a smooth layout with simple UX and UI designs, we are able to convey these initiatives in a compelling and reader-friendly way.
An Equally Eloquent and Concise English Edition
When translating the CSR reports from Japanese into English we take great pains to ensure that the content is not only clear and concise, but also that we fully capture the meaning of the original Japanese. In addition, because of the wide range of initiatives and projects that Hulic takes on, its CSR reports tend to be full of technical architectural and design-related terms. To make sure Hulic's message doesn't become obscured by jargon, we carefully edit our translations with a focus on simplicity and brevity.
Highly Praised and In-Demand
When the 2014 CSR report won the Prize of Excellence for Environmental Reporting Hulic and Urban Connections were overjoyed. What was even more gratifying was that due to unprecedented demand, Hulic actually ran out of copies of the report and had to print more – a highly exceptional circumstance. This was a great source of pride for us and we intend to do all we can to achieve this degree of success with all of our clients.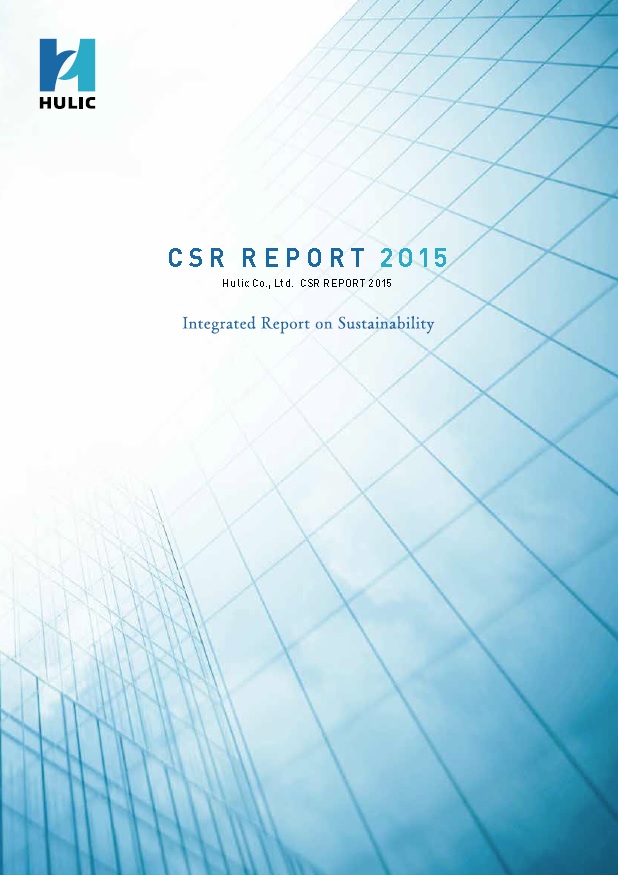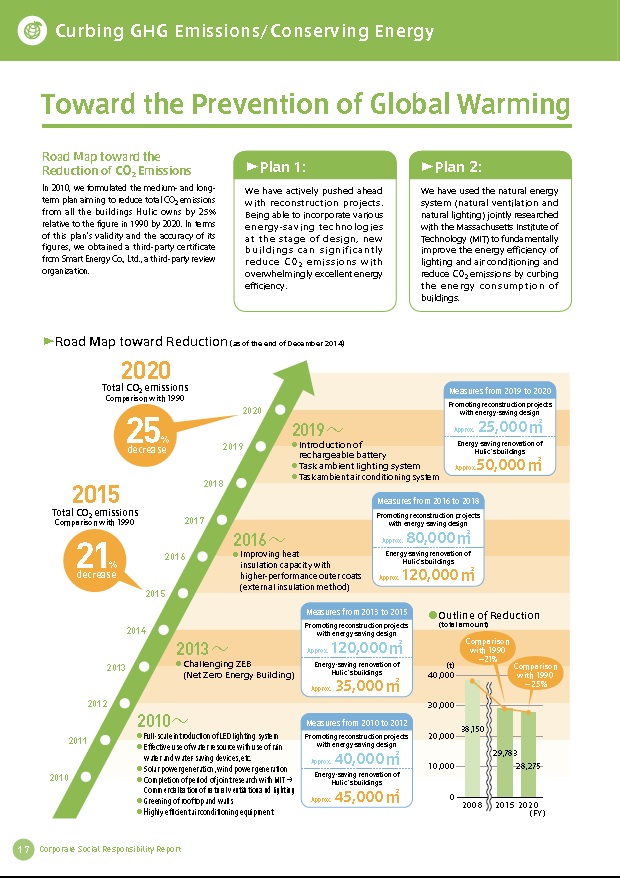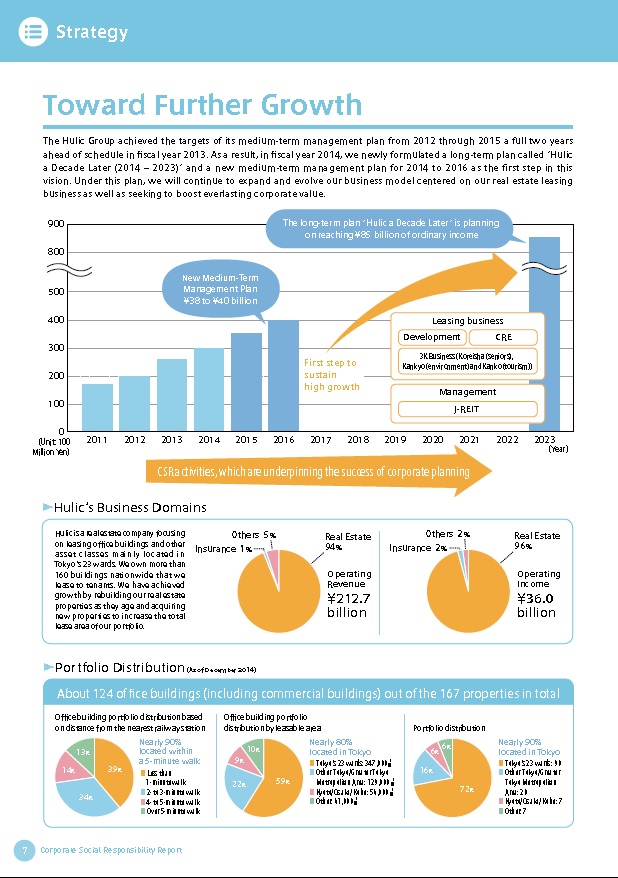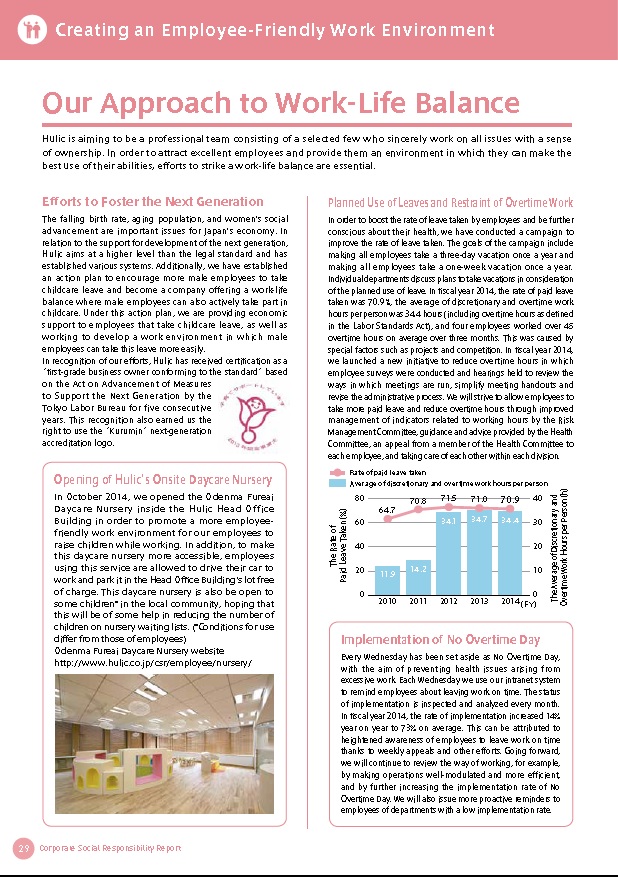 Don't hesitate to contact us